There has never been a better time to get serious about
social media.
Picking Daisies Media has the tools and skillset to help you monetize and uplevel your influencer journey. From connecting you with your dream paid sponsorship to assistance with content creation, various courses, social media management and more!
For a one-on-one consultation with one of our talented team members, please fill out our inquiry form and we will be in touch soon!
Influencer marketing has grown from a $1.7 billion dollar industry in 2016 to a $16.9 billion dollar industry in 2022.

Influencer Marketing is far from dead, it is just more competitive. We are skilled to help you stand out against the competition and build a 6-figure business through social media.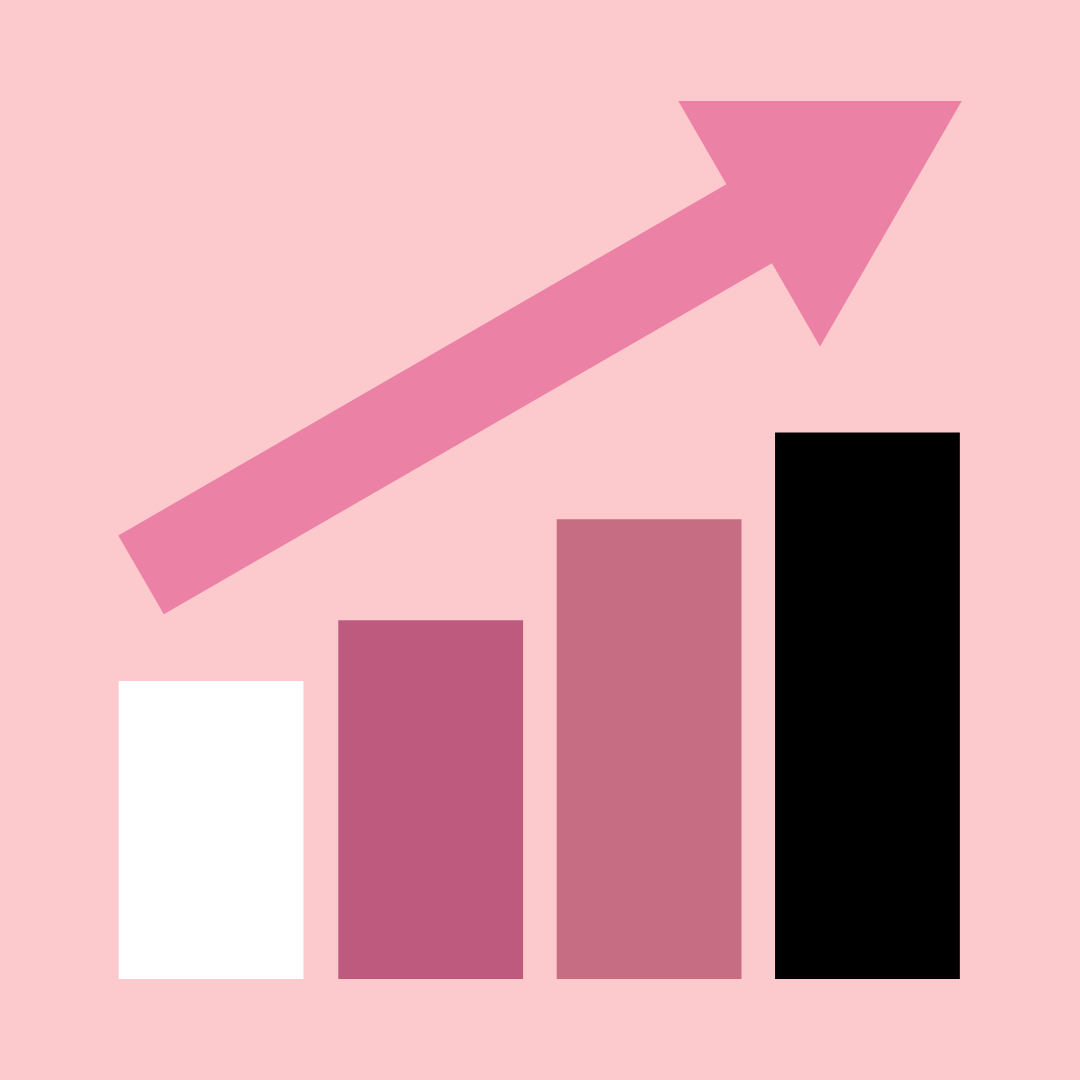 Influencer Brand Deals Signed
What Our Community Says About Us
Don't take our word for it! Please reach out if you would like to speak with a current client of Picking Daisies Media. We are happy to provide references from both current and past clients!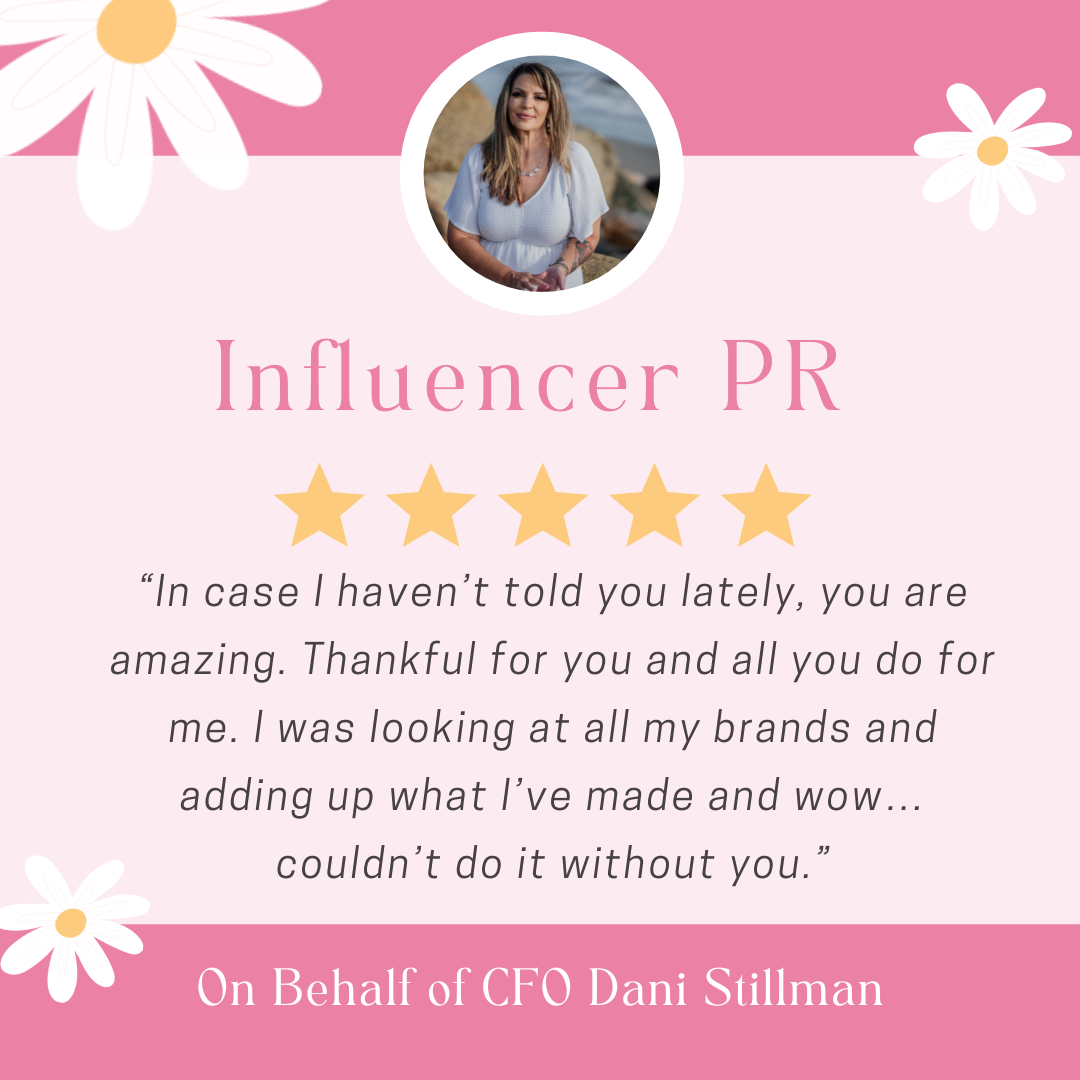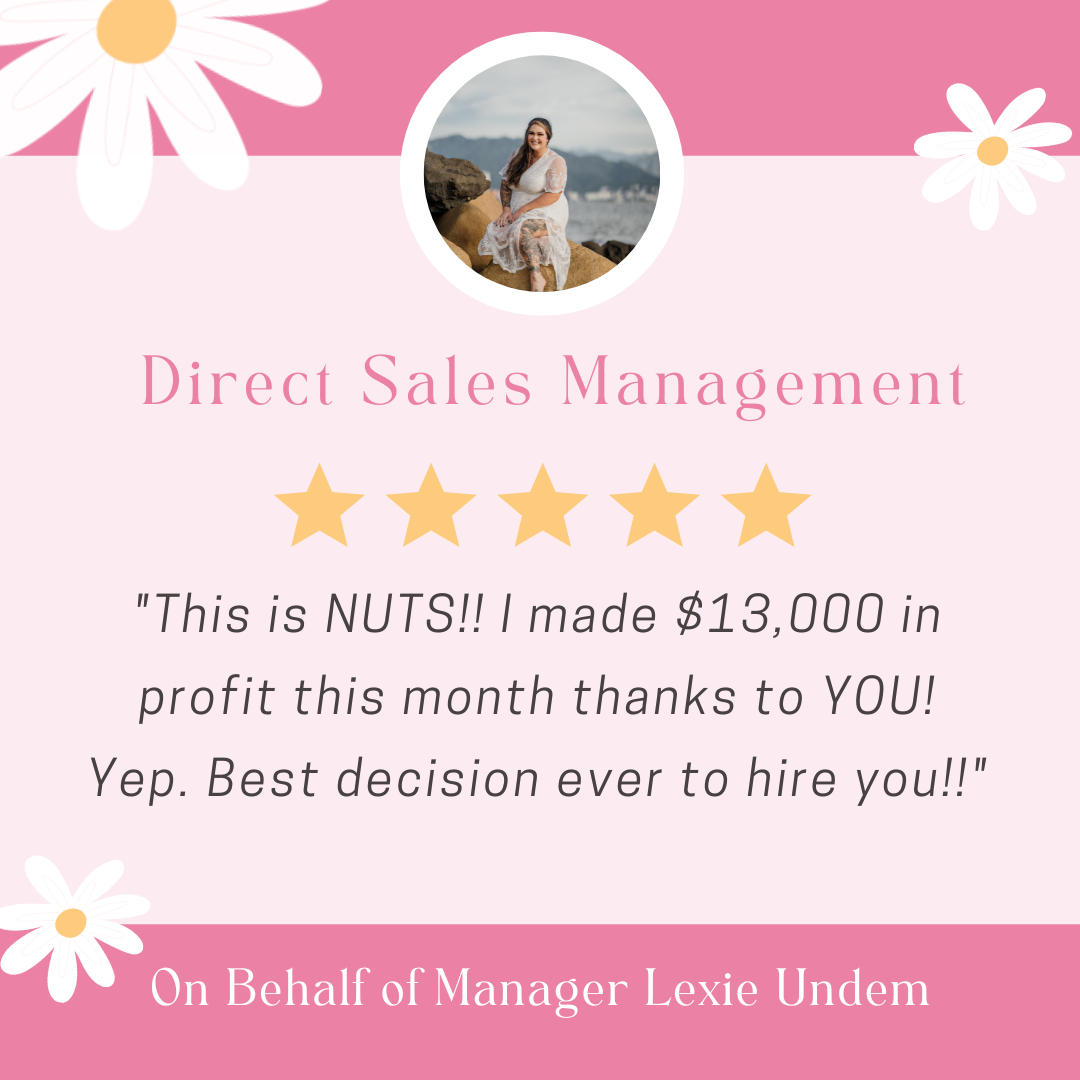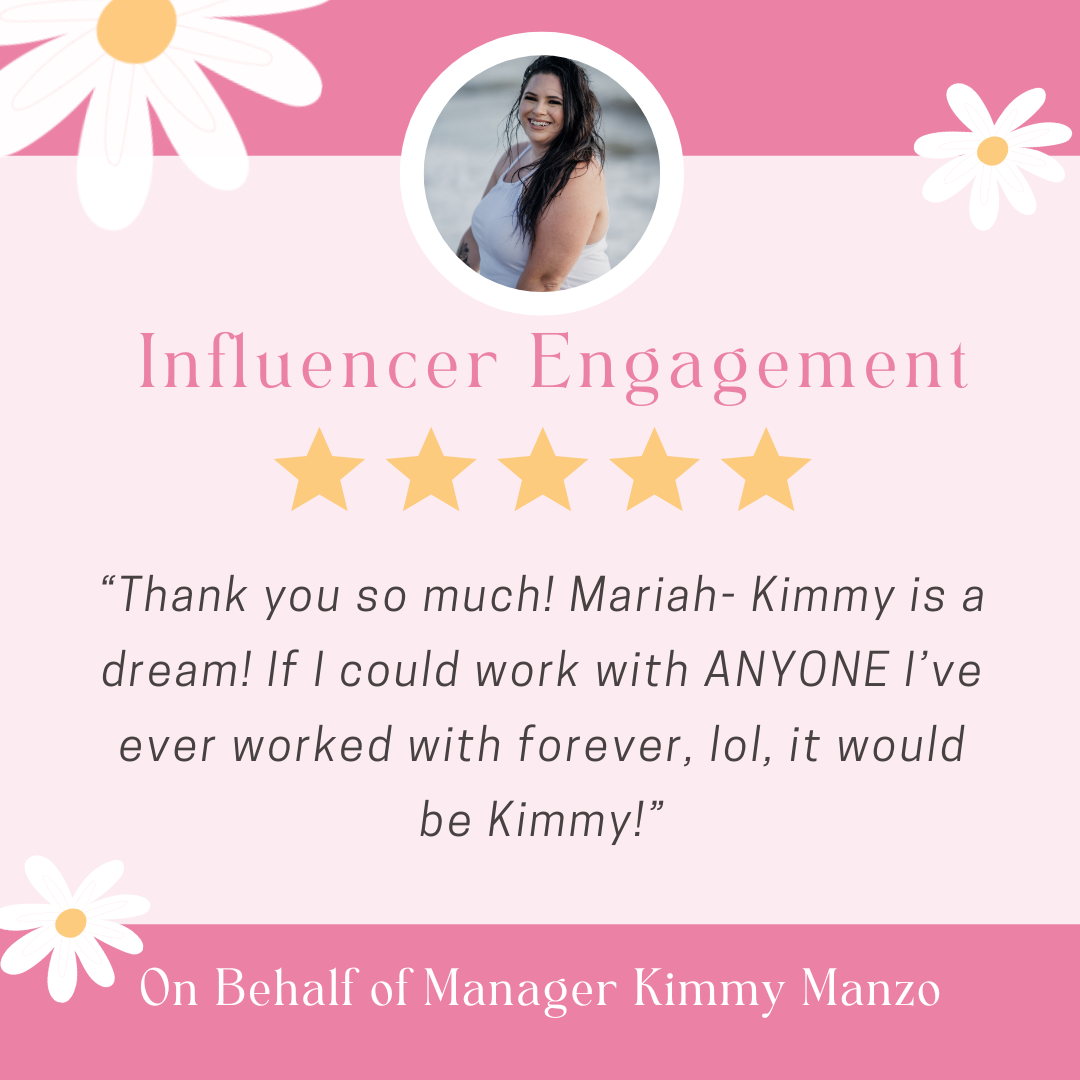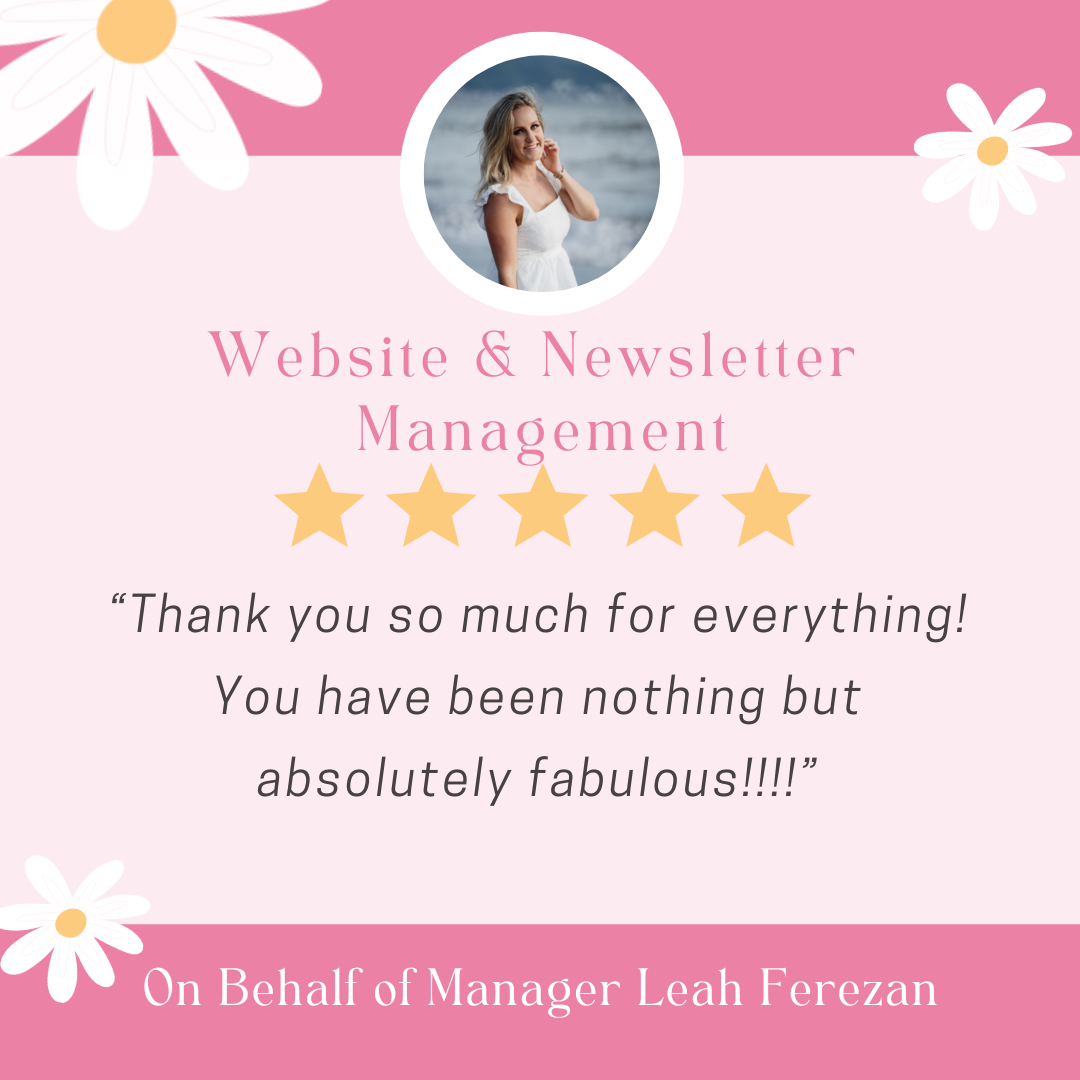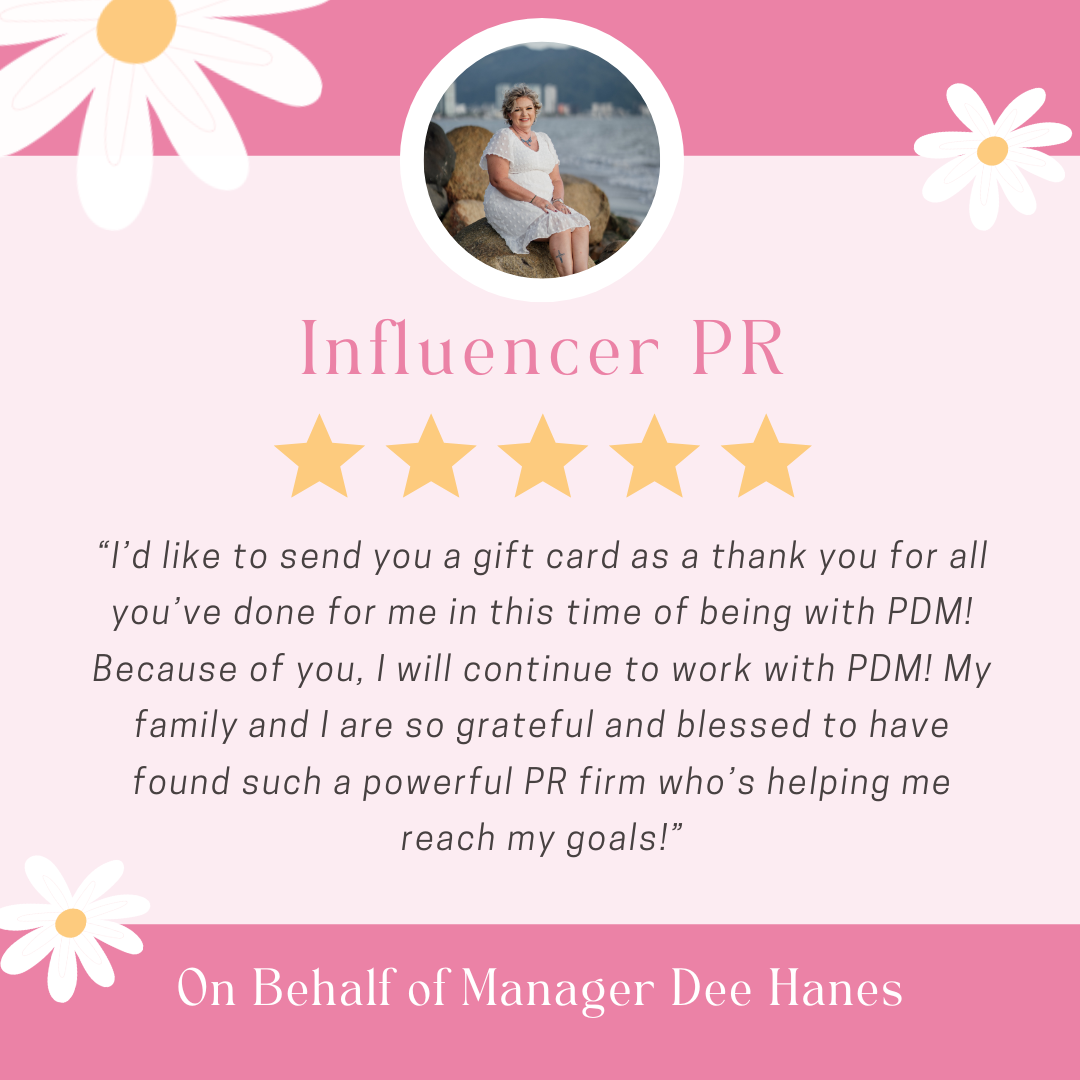 Influencer Management Services
We offer pre-defined and custom influencer services to meet your social media needs. If you'd like to set up a consultation or having any questions, please fill out our Google Form or email us at info@pickingdaisiesmedia.com
We look forward to working with you!
Support Team & Influencer Advocate

Custom Pitch, Rates, and Media Kit

150+ Weekly Pitches to Brands

Requires 20K Followers on Instagram or Tiktok + Looking for a Career, Not a Hobby
Instagram Management Including:

Increasing Organic Page Reach

Increasing Organic Engagements

Responding to 20 comments per post

Monthly 30 Minute Strategy Meeting
Includes Public Relations Package

Includes Brand Builder Management in Addition To:

Responding Up to 50 comments

Cross Posting Reels to Tiktok and Pinterest

Monthly 1 Hour Strategy Meetings

Link Landing Page Set up & Management
LTK & Amazon Storefront Services
Full Virtual Assistant Services

Full Service LTK Management

Up to 80 Graphics Per Month

Link Collection & Product Searches

30 Minute Monthly Strategy Meeting

Posting Amazon Store Front

Posting All Graphics to Pinterest

Custom Template in Client Specific Branding
Content Creation Packages for those who would like help with time consuming task of creating high-quality graphics. This does not include posting, link collection, or prouct search. Packages start at 40 graphics
Pinterest & Tailwind Management
50 fresh pins monthly, pinning new and client content to tailwind, writing keywords and SEO rich descriptions, complete Pinterest Management, Year Membership to Tailwind, EXLUSIVE PDM Pinterest Course.
Customized to fit your unique branding needs. We offer media kits, custom signatures, LTK and Amazon templates, Reel Covers, Instagram Story Templates, and so much more!
Blog and Newsletter Ghost Writing
We offer various ghost-writing services at an affordable cost to help you maintain your newsletter and create blog posts/website reviews.
Tiktok & Pinterest Management
From content creation to management and scale services, we are here to help you grow and maintain your Tiktok and Pinterest accounts.
Blog & Website Design and Optimization
We offer a variety of services to help you design, build, and optimize your website and blog! Email info@pickingdaisiesmedia.com to learn more!
Don't see your service listed?
We have a talented and versatile team that is up for the challenge! Reach out to us with any questions.
Get started with Picking Daisies Media!
Please fill out our contact form to learn more and schedule a free consultation! We look forward to hearing from you and will be in touch soon.